Legacy Page - The project has Completed!

The Open Heart Common Sense Project - Emotion As Knowledge

A crowd sourced emotion common sense collective using art and images that portray human emotion.
Artists

Research on the Heart
Emotion As Knowledge
OpenHeart Today's Topics
Heart Concepts
joy feud
courage
sadness anniversaries
birthdays home longing
winning listening boredom refusnik
Samples
I feel joy when I see my son graduate.
The Whitfields and the McCoys have a long standing feud.
When I feel courageous, I can do anything!
When someone is crying, offer them a tissue.
If you forget your anniversary you will be in the doghouse.
On my birthday I get to do what I want.
When I am home I can be silly.
I long to be home with my family.


When my team wins I scream and shout!




My dog is the best listener.

I get bored when people around me are talking on their cell phone.

Don't ask him to help, he is a refusnik!

The Heart Gallery - Art that Inspires and Reveals Emotion
Welcome to the Art Gallery for Project Open Heart Common Sense!
In the age of the machine, a project to remember what it is to be human. Because it takes more than logic to live in the world.
---
This project is a code-cousin of the MIT Open Mind Common Sense Project (OMCS), except we have added something different - EMOTION and ART! Emotion is a kind of knowledge so we felt it was important to represent not just common sense about objects themselves but also, how you
feel
about those objects. To help inspire you to enter data with emotion we have gathered art and images that convey the human heart and emotion. Gaze at the images on the left to find inspiration for self expression before entering your emotional common sense about objects on the right hand side of this page.
Credits: The images on this site are the property of each artist. Wherever possible we list the artist and their website. Thanks to MIT OMCS for their code. Thanks to Curt Smith, Cindy Mason, Rosa Gil, Roberto Gonzales, and the team at Kurzweil Technology.
IMAGE By Licudine

IMAGE By Fielder

IMAGE By Fielder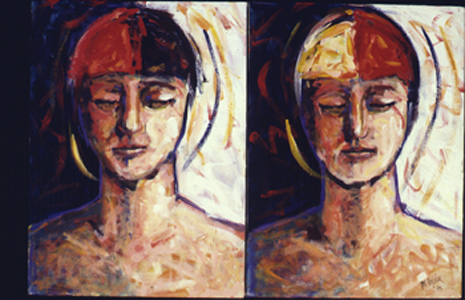 IMAGE By Fielder
IMAGE By Fielder